2018, September 17: Wisconsin Squirrel King
On September 13, 2018, five unlucky Gray Squirrel siblings had a change of luck when they were discovered and brought to the attention of the Wisconsin Humane Society.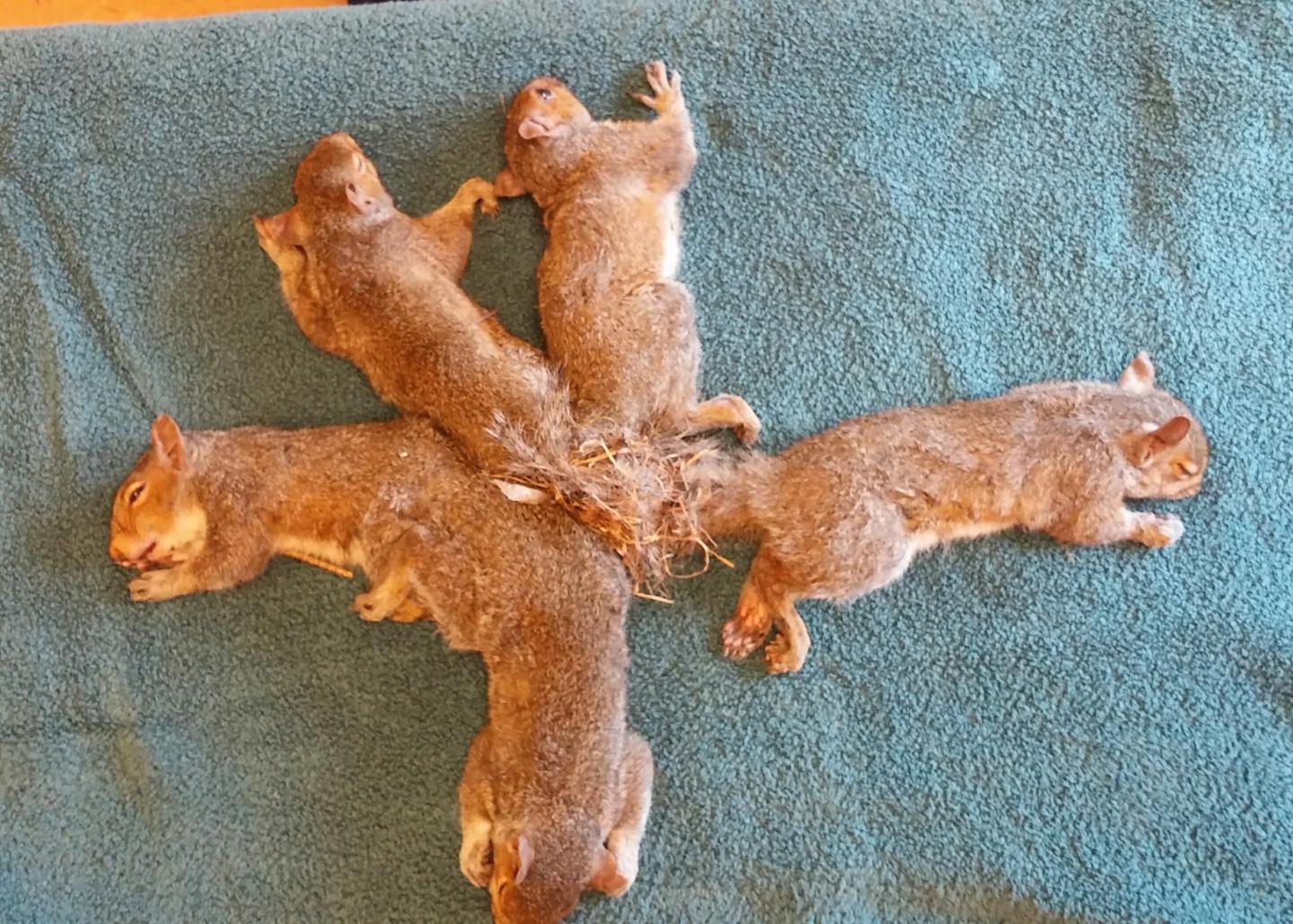 Five sleeping squirrels. [Larger version here]
Their tails had been tangled together with bits of the material their mother had used to make a nest -- long-stemmed grass and strips of plastic. This "wiggly and unruly (and nippy!)" mass of fur was soon anesthetized, and the cleanup began. Nest material was carefully snipped away, as the vets determined that the squirrels had all "suffered from varying degrees of tissue damage to their tails caused by circulatory impairment."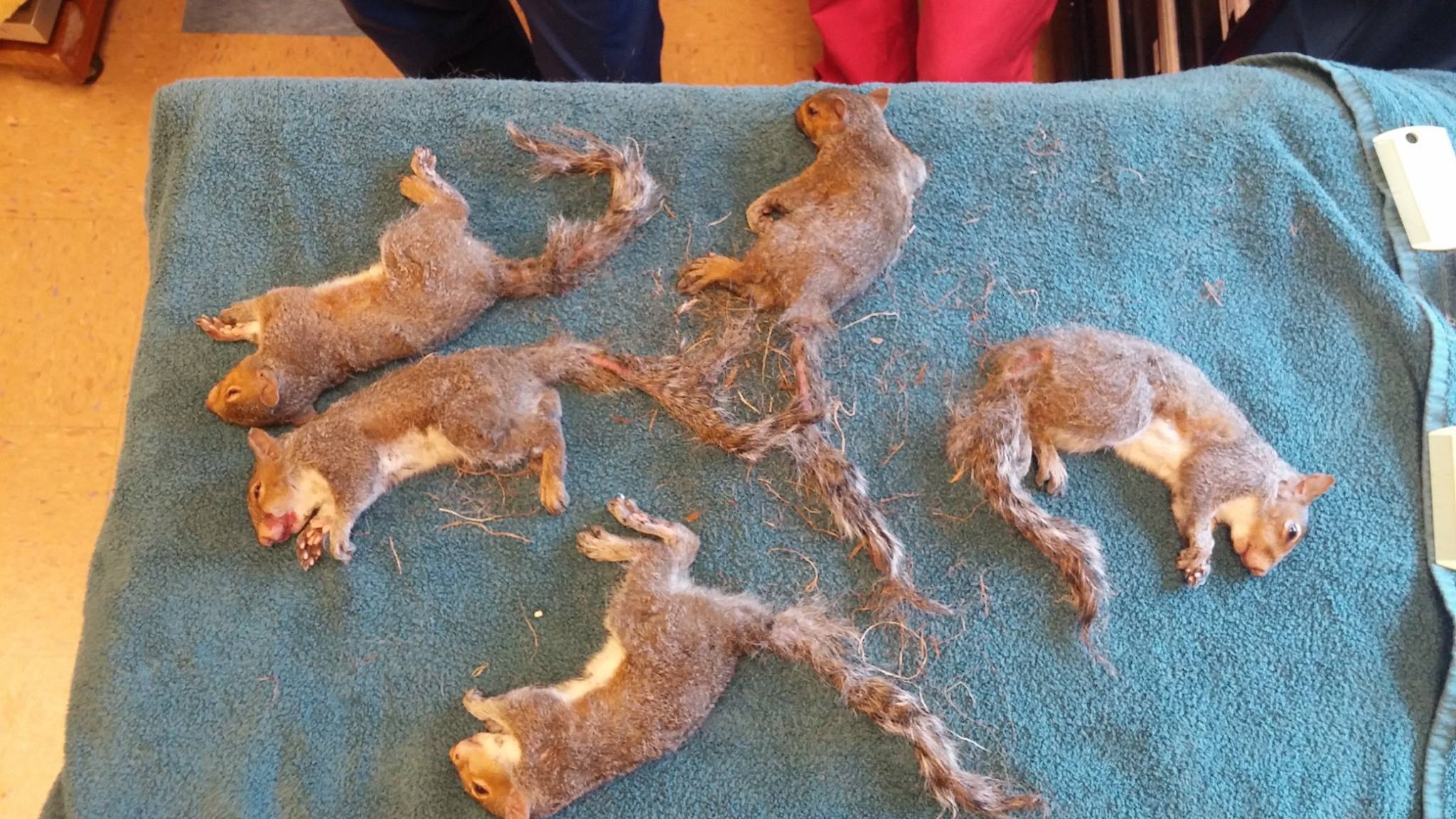 Finally Free! [Larger version here]
It took about twenty minutes to fully separate the squirrels. A day later, all of them were much happier, though they were due to stay at the clinic for a little longer as vets made sure their tails were recovering right.
Anomalies -- the Strange & Unexplained, as well as my other website -- Monsters Here & There -- are supported by patrons, people like you!
All new Anomalies articles are now posted for my patrons only, along with exclusive content made just for them. You can become a patron for just $1 a month!