1878: Canon Jupp Sees the Light [Patrons Only]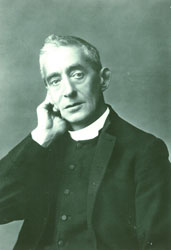 ln 1878, Canon Charles Jupp, acting warden of the Aberlour Orphanage in Aberlour, Scotland, was obliged to sleep in an extra bed in one of the boy's dormitories... which led to one of the strangest things he ever saw, and a matter that is still unexplained to this day.
This article is for Patrons Only

Click Here to go to Full Article in Patreon

Anomalies and its sister site Monsters Here & There are supported by my Patrons, people like you. Part of how I thank them is to present articles that only they get to see, and this is one of them. The full article is available at the Patreon website.

You can become a sustaining Patron of my websites by making a recurring pledge of just $1 a month! All Patrons get early view of new articles in both Anomalies and Monsters Here & There through the Patreon website, as well as, of course, exclusive articles. Patrons also get free downloads of all Anomalies eBooks, and other Patron Only special content!