Michael Harrison [?-?]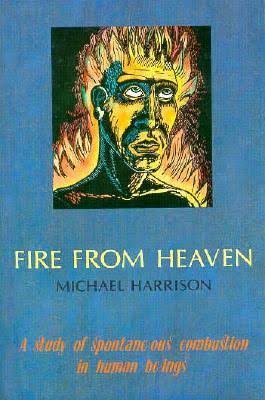 Type: False Historian
Relevant Bibliography:
Fun Fact: The title to his book is a reference back to one of the first cases ever claimed to be caused by spontaneous human combustion... and which almost certainly wasn't.
        In 1976 Michael Harrison published the first full length book that was completely on the topic of Spontaneous Human Combustion, which for the first time gathered together most of the incidents of the past that had been attributed to this strange form of death... and, for many people, Harrison's book became the beginning point for further study and research on the topic.
        Unfortunately, many of those past cases had been long shown to not be caused by spontaneous human combustion; but Harrison fixed that by re-writing details about the cases that made them mysterious all over again... he changed the known facts in reporting the cases to a new generation of people who thought everything Harrison printed was authoritative and fact checked. New 'researchers' of spontaneous human combustion, as well as magazines, TV shows, and other books, have been repeating his altered stories as if they were true ever since!
        Below is the list of Michael Harrison's questionable accounts that are in Anomalies.