Animal Planet Mockumentaries [2008-2014]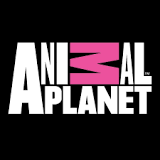 Type: False Historian, Storyteller
Relevant Videography:
Lost Tapes, 2008-2010
Mermaids: The Body Found, 2012
Mermaids: The New Evidence, 2013
Russian Yeti: The Killer Lives, 2014
Fun Fact: It's always fun when a network with a reputation for fact based programming decides to present a non-factual program with no warning!
In 2007, the History Channel lauched a show called Monster Quest, each episode of which explored the evidence and reports attached to a monster legend somewhere in the world. The show became quite popular, and many other stations churned out variations on the theme... but Animal Planet outdid them all by throwing off one minor requirement that made finding good topics difficult: They chose to simply make up stories rather than look for real ones.
Animal Planet's Non-Scientific Contributions
Anomalies -- the Strange & Unexplained, as well as my other website -- Monsters Here & There -- are supported by patrons, people like you!
All new Anomalies articles are now posted for my patrons only, along with exclusive content made just for them. You can become a patron for just $1 a month!