2017, April 4: 'Mermaid' Found?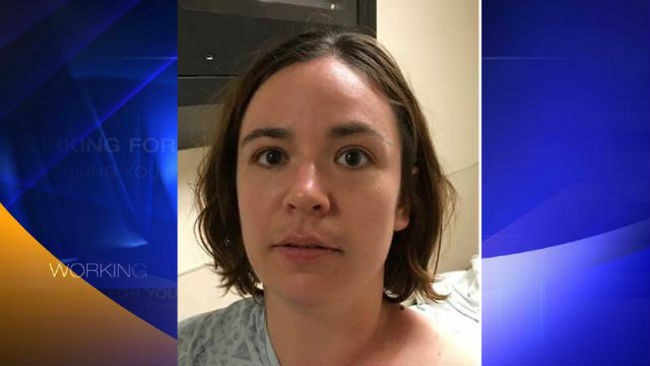 'Joanna' [Larger version here]
At 3:15AM on March 4, 2017, a woman with wet hair and only wearing a black sports bra was discovered by a driver wandering in the middle of a road between Friant, California, USA, and the Table Mountain Casino... she said she needed help and needed to be taken to the hospital, which the unnamed driver did take her to.
        As she was being examined at the hospital, police questioned her; but they didn't get much. She said her name was Joanna, and that she had been in Millerton Lake -- an artificial lake located near Table Mountain Casino and the road she was found on. Almost everything else she was asked elicited just an "I don't know"... but somewhere in the conversation, the woman mentioned that she was a mermaid. To her credit it has to be noted that she had webbed toes on her feet, which may be what inspired the idea (unless, of course, she is a mermaid).
        Given the woman's apparent amnesia the police ran her fingerprints, but they came up with nothing. 'Joanna' is five foot, four inches tall, and weighs 150 pounds... and as of the time the story hit the news, authorities were still trying to figure out who she actually is. To my mind, the proximity of a casino to the lake suggests the possibility of an alcohol or drug induced delusional state of mind.
Some Answers
        Due to the 'mermaid' claim, Joanna's story spread well through news services; presumably as a result, by April 6th authorities announced that she had been identified as a 33-year-old from Arlington, Virginia... but they were not releasing her name because they were investigating if she was the victim of a crime. What they were willing to say is that a realtive of hers had told them that 'Joanna' had traveled to the Fresno area about a week earlier to see if she may want to move there at some point. They were still trying to determine what exactly had happened to her in the week between her arrival and her odd trip to the hospital, and were still asking the public for further leads.
        I'll have to check back on this story to see what else turns up.
Anomalies -- the Strange & Unexplained, as well as my other website -- Monsters Here & There -- are supported by patrons, people like you!
All new Anomalies articles are now posted for my patrons only, along with exclusive content made just for them. You can become a patron for just $1 a month!