1949: Sen Tensing's Yeti Sighting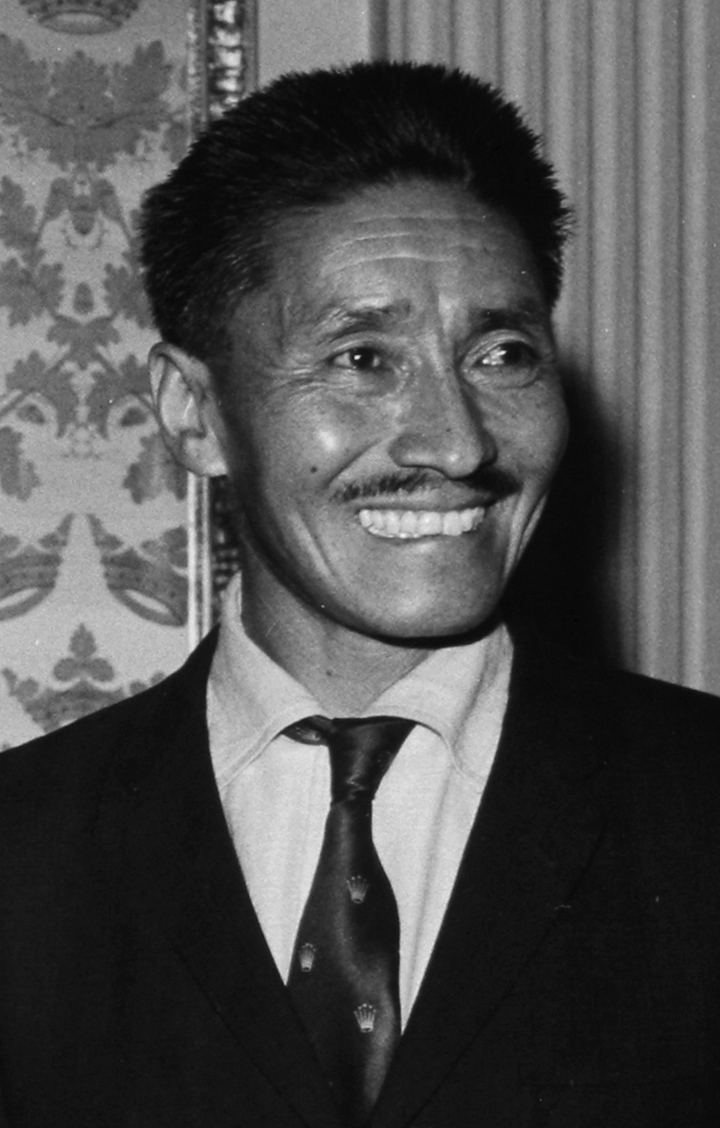 Tenzing Norgay, 1967. [Larger version here]
Tenzing Norgay, also known as Sen Tensing or just "Sherpa Tensing," was born and raised in the shadow of the Himalayas. Tenzing first became involved in mountaineering in the mountain range when he was picked by Englishman Eric Shipton to help in the 1935 reconnaissance of Mount Everest (which was an initial attempt to find a usable path for climb the imposing peak). Tenzing enjoyed this experience so much that he became involved with almost every other attempt to climb Everest afterwords and, on May 29, 1953, reached the top of Mount Everest with English mountaineer Edmund Hillary, making Tenzing and Hillary the first two people to do so... and, since neither man would admit who got there first, both men got equal credit for the accomplishment.
        So Tenzing Norgay was a native of the area of the Himalayas, an expert mountain climber who really knew the range, and a man who was trusted by the international community of mountaineers that between 1935 and 1953 slowly conquered the tallest mountain in the world, Mount Everest. Which makes his experience of a uniquely Himalayan anomaly very interesting.
        On November 8, 1951, Tenzing was on a climb with Eric Shipton again when the whole party came across large footprints in the snow that intrigued Shipton and the other foreign climbers. While guessing what might be responsible, Tenzing, whom they trusted, readily identified the strange footprints as belong to a "Yeti," a proposed hairy wildman that Himalayan locals believed inhabited higher reaches of the mountains.
        Tenzing explained to Shipton that he and some of the other Sherpas had seen a Yeti two years earlier near the village of Thyangboche. The creature was about 25 yards away when the group saw it; and Tenzing said the creature had stood about five-foot-six-inches tall, had a tall, pointed head, was been covered with a reddish-brown hair, and that the face looked hairless.
        When the party reached Kathmandu towards the end of November, Shipton had Tenzing cross-examined by someone who could speak Nepali (Shipton had spoken with Tenzing in Hindustani); and Tenzing stuck to his statement. Shipton had to admit that Tenzing was not lying about his experience; and since Tenzing was very familiar with the bears and monkeys that live in the Himalayas, Shipton was forced to accept it when Tenzing said a Yeti was not one of these animals.
Anomalies -- the Strange & Unexplained, as well as my other website -- Monsters Here & There -- are supported by patrons, people like you!
All new Anomalies articles are now posted for my patrons only, along with exclusive content made just for them. You can become a patron for just $1 a month!