1917: John Andrews' Water Fuel [Patrons Only]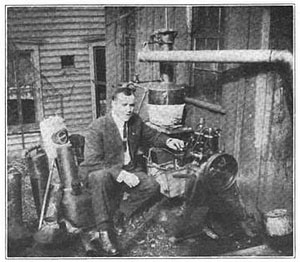 In 1917 during World War I, a man named John Andrews demonstrated his ability to turn water, both fresh or salt, into a fuel that could burn cleanly in a gas powered engine... but by the time the Navy Department finally showed an interest in the invention Andrews had vanished, never to be seen again.
Anomalies is supported by my Patrons!

Click Here to go to Full Article in Patreon

Anomalies and its sister site Monsters Here & There are supported by my Patrons, people like you. Part of how I thank them is to present all new articles exclusively for them a year before they become public; and some articles are available only for my patrons. This full article is currently available at the Patreon website for my Patrons... would you care to join them in supporting me?

You can become a Patron by making a recurring pledge of just $1 a month! As stated, all Patrons get super early access to all new articles for both websites as well as, of course, exclusive articles and other extras! So help me Keep The Paranormal Real, while giving yourself access to even more great stories!