Yeti Prints Discovered on November 8, 1951 (photos by Eric Shipton)
On November 8, 1951, these strange footprints were discovered by Eric Shipton, Michael Ward, and Norgay Tenzing on a glacier at 19,000 in the Himalayas. Shipton took the photos.
These large copies of the photos comes from an auction listing in the Christie's website [Link Here].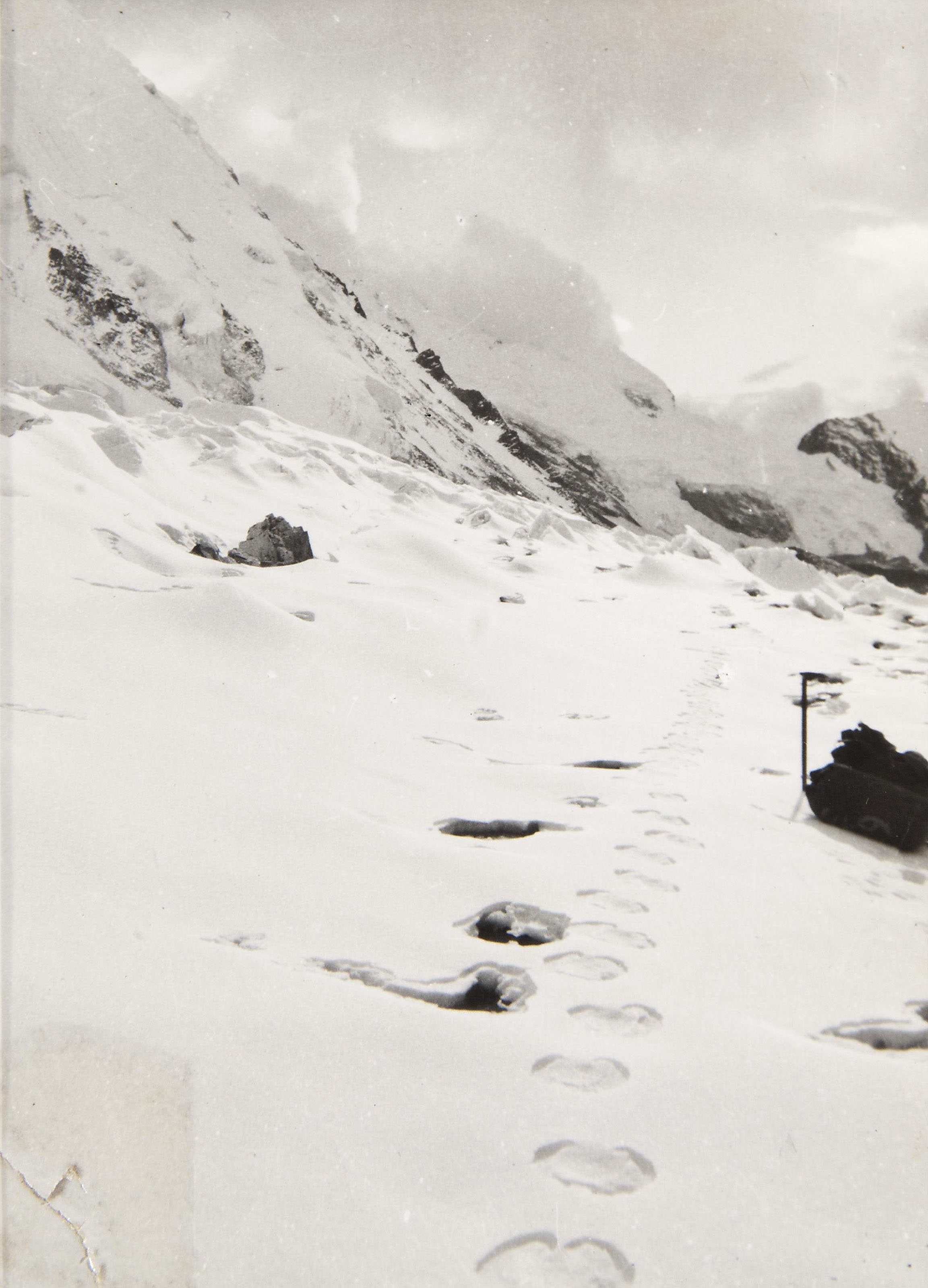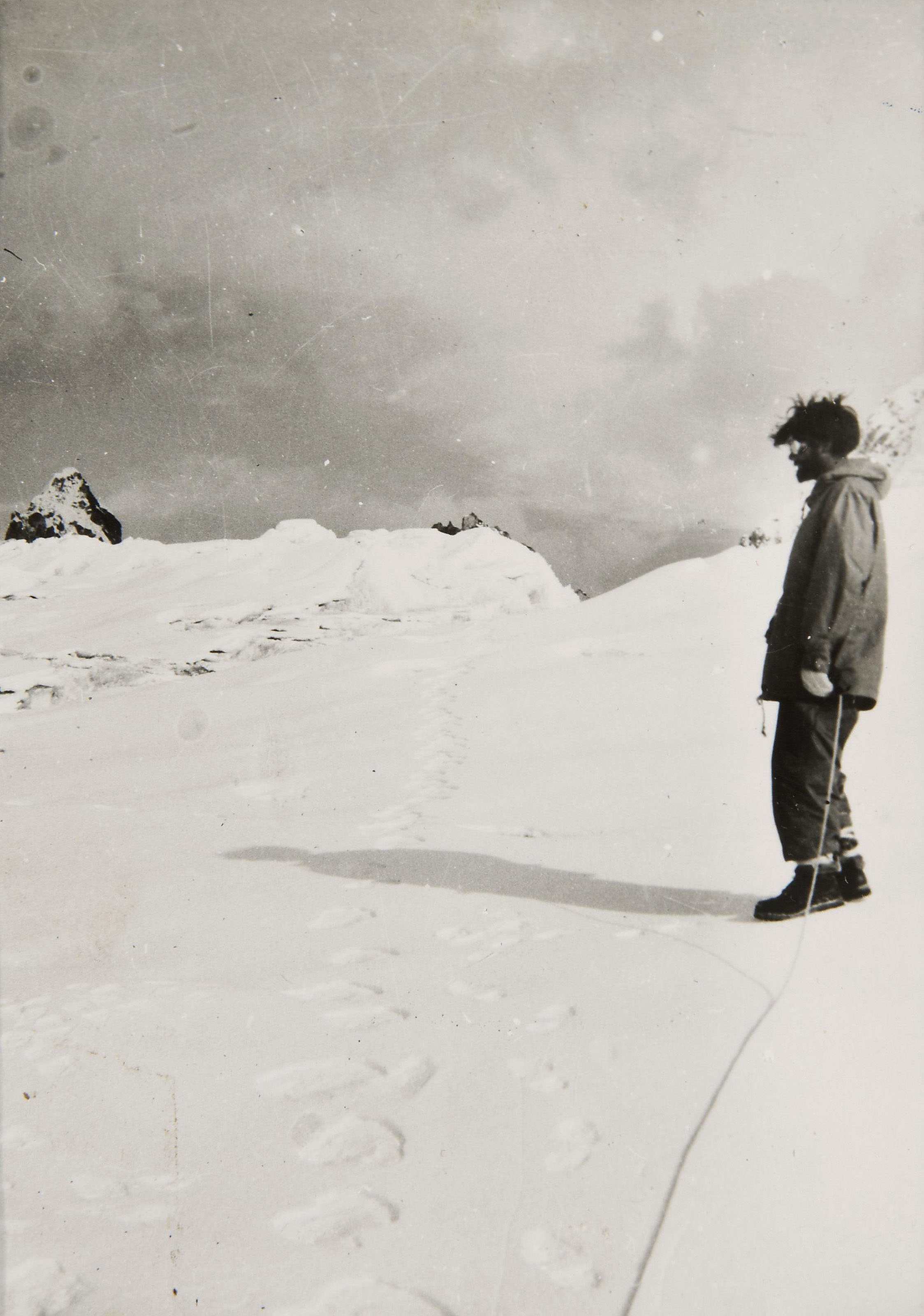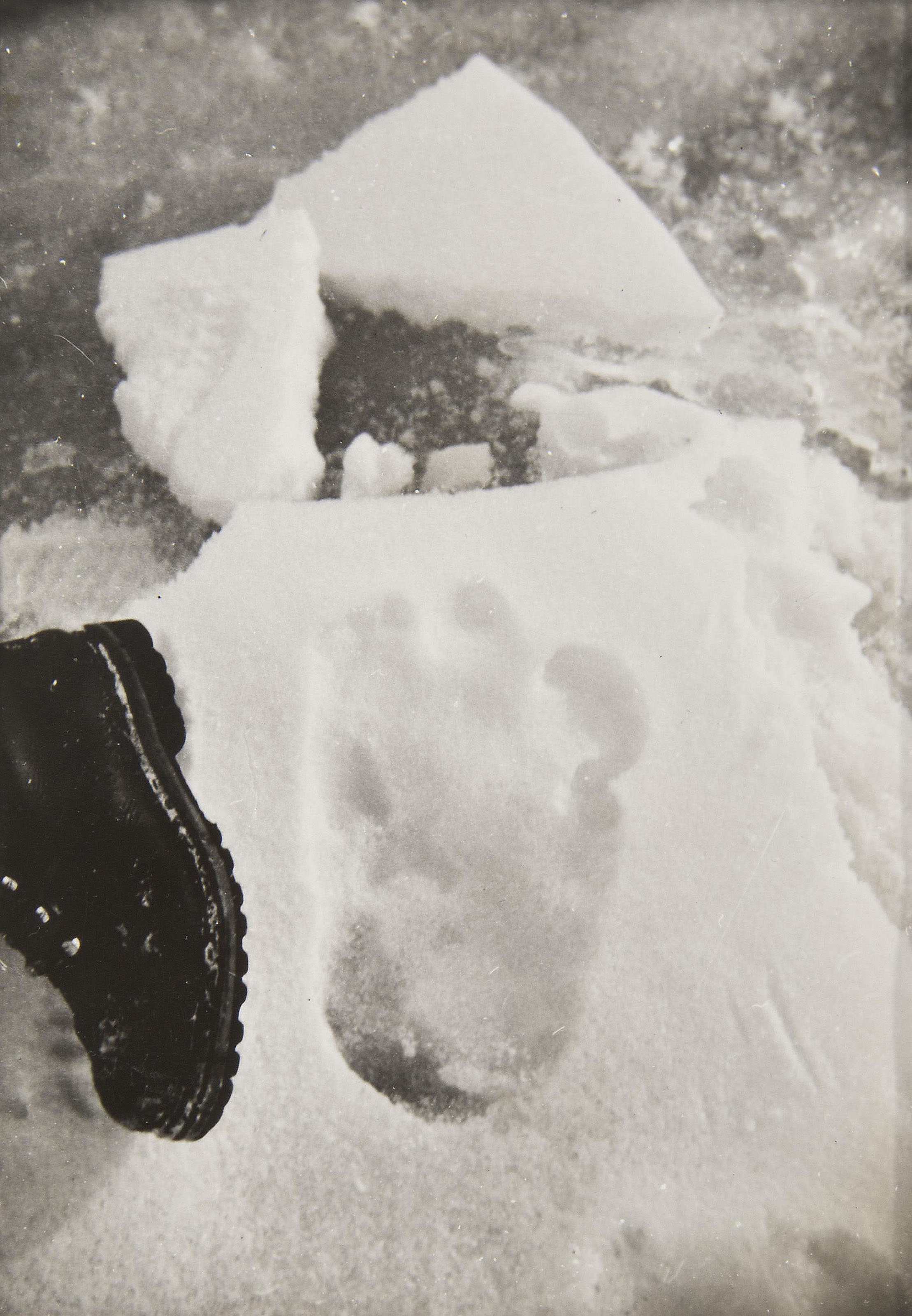 The photo of a print next to an ice axe auctioned at Christie's had a hand written note on the back of it by Tom Bourdillon, one of the mountaineers on the 1951 expedition, which is shown here: