Wedding Day Ghost, originals
The above is supposed to be an enhancement of the background of the following photo: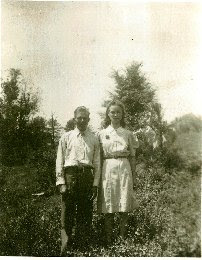 The following is said to be a smaller area enhancement of the original above: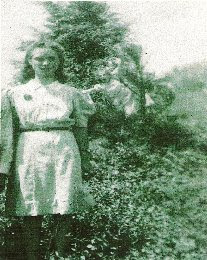 All images above come from The End of Summer website [Link Here].
The photos were originally posted on July 9, 2009, in the About.com website; but since that site is now dead, their copies of the pictures are no longer available. On July 13, 2009, however -- just four days after the original posting at About.com -- the Ghost Theory website also posted the images and referenced the story at About.com... so the following combination of the three shots from Ghost Theory is probably close to what was first posted at About.com.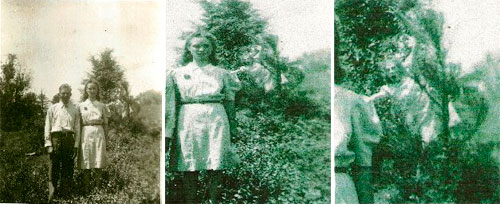 This copy of the image comes from the Ghost Theory website [Link Here].
As you can see, there are no known large copies of the originals. While the shot at the top is claimed to be an enlargement of the original, enhancing the small copy I have gives us this detail view: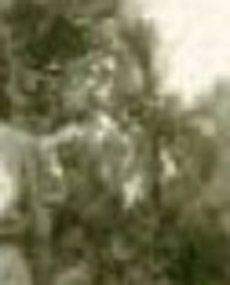 Also, within a few days of the pictures' appearances on the