Hairless Canid killed in Pollok, Texas, 2004
This is an often displayed photo of a strange hairless canid that was killed on October 8, 2004. Picture taken by Stacey Womack.
This copy of the image comes from the TFJER website (in Chinese) [Link Here].
Additional shots by Womack were taken, and appear on various sites. The next two come from the Unknown Country website [Link to Web Archive copy of site].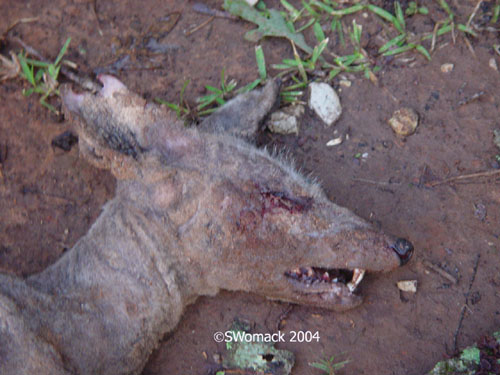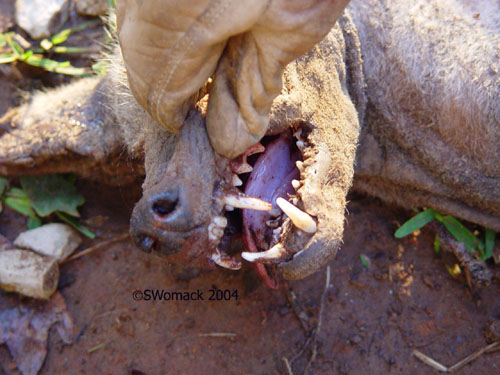 The following image comes from the Gibberish website [Link Here].